Fairview offers a private enclave where Pymble Golf Course serves as your backyard and nature becomes your neighbour. With only 25 exquisitely designed townhomes, this is a rare opportunity to reside in one of Sydney's most desirable suburbs and embrace a truly luxurious lifestyle.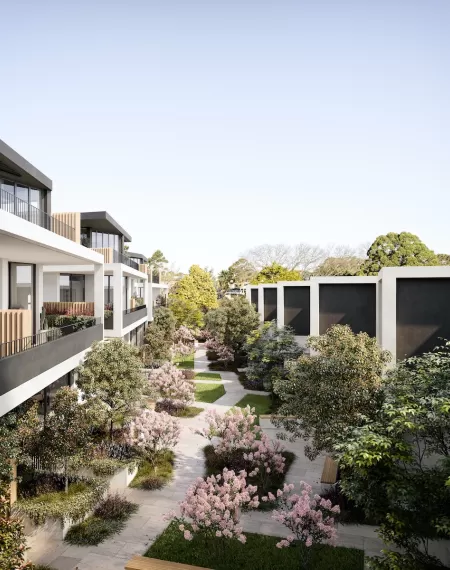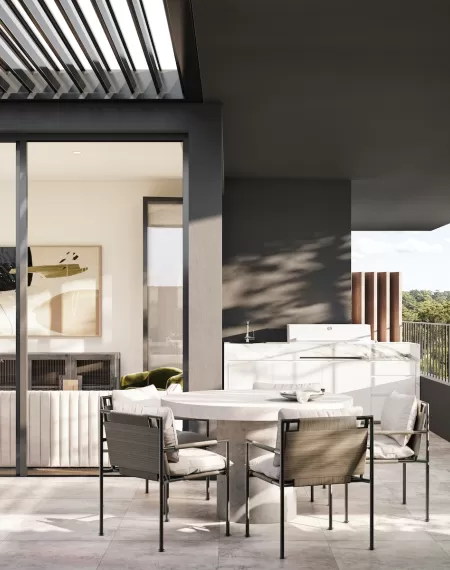 Each residence's discreet contemporary facade celebrates timeless simplicity and elegance – echoing the exclusive townhomes' respect for privacy.
Suspended oversized balconies delicately float around the middle of the residences, while the thoughtful use of contrasting colours across recessed levels add a touch of lightness to the exterior, adding to the façade's enduring, pristine presence.
Your private, elegant retreat offers all the luxuries of contemporary living. The moment you step inside your home at Fairview from your private elevator, you'll feel a sense of comfort – accented by an understated elegance and effortless luxury. The interiors embody a sophisticated, minimalist design within a generously oversized layout that provides all the comforts of house-size living.