Place.
In urban and suburban settings, our sense of place and belonging stems from how well we connect with our surroundings, whether we feel we belong and are understood, and how well we identify with both the history and aspirations of an area.
Local ecology also has a strong part to play in how we experience a place - be it the fall of the terrain, the local flora, or other natural landmarks like rocky outcrops and creeks.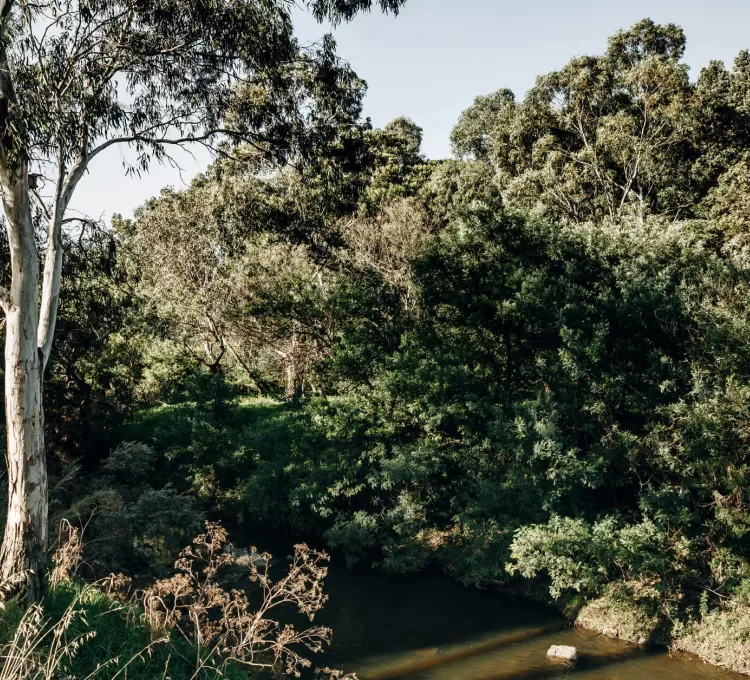 When it comes to embedding a sense of place in new buildings, context is king. By drawing on the local built character, the tones and textures that exist in the natural environment, as well as the culture of the local community, we can shape an outcome that connects people and place, and just feels 'right'.
In Preston and Northcote, in Melbourne's inner north, we are delivering projects that neighbour a creek in green leafy surrounds. We have drawn inspiration from their settings to inform materiality and create that vital sense of place and connection for residents. But more fundamentally we have considered the site as part of the greater ecosystem and have invested in rich, endemic landscaping that is an extension of, and supports, the riparian context and ecology.